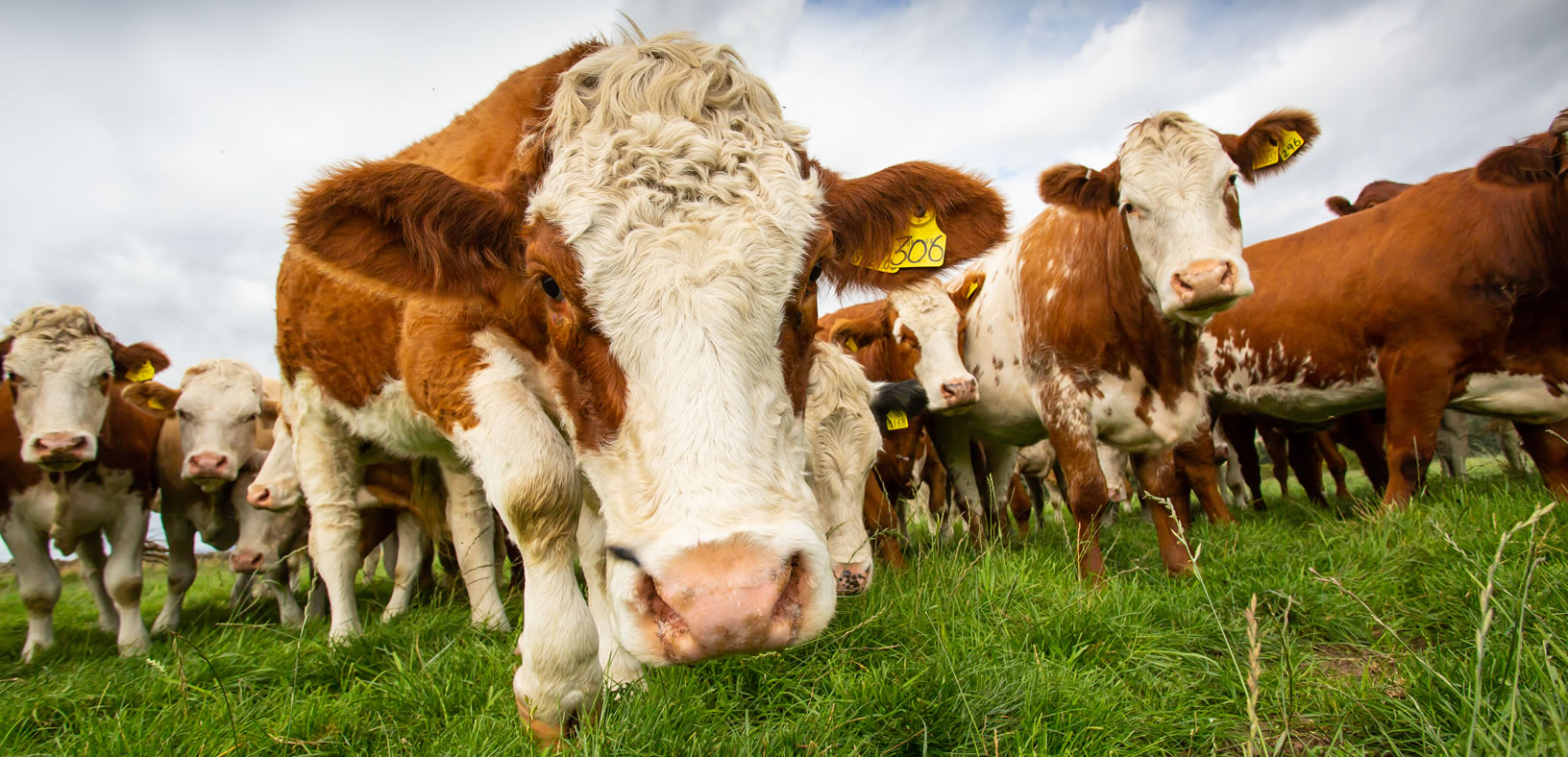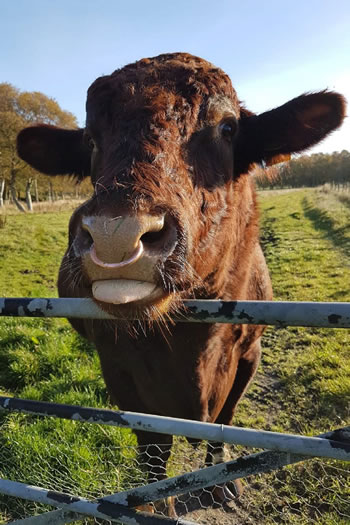 Lour have a herd of around 180 Beef Cows, all born & reared in Scotland. The herd comprises mainly of Simmental x Shorthorn cows. A mixture of Charolais, Limousin & Shorthorn bulls are used, there are usually 5 or 6 wandering the fields during the summer. The Shorthorn bulls are used to father cow replacements
The cows calve in the spring with all progeny fattened on farm. Additionally, some selected Scottish store cattle are bought locally each spring and fattened alongside our own calves. The feedstuffs fed to the cows, steers & heifers are exclusively home produced from the land.
The cattle are sold to local Scottish Wholesalers with the final cuts of meat destined for the shelves of the main UK supermarkets including Tesco & Asda.